ZERO PVC, RECYCLABLE
GIFT & LOYALTY CARDS
eco-cards are easily recyclable, ZERO PVC plastic and sustainable board gift and loyalty cards and are therefore less damaging to the planet.
eco-cards is a Ryedale Group company who are a member of the UKGCVA (UK Gift Card and Voucher Association), the IMA (Incentive Marketing Association) and OPRL (The on-pack recycling label scheme).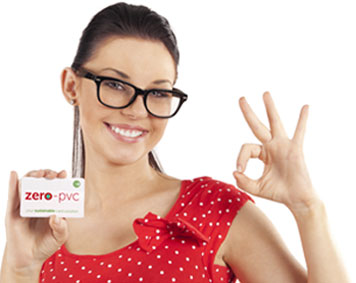 'Natural capital is one of our most valuable assets. The air we breathe, the water we drink, the land we live on, and the stock of material resources we use in our daily lives are at the heart of our economy, our society and our way of life. We must not take these for granted.'
These are the introductory words to the UK Government's Resources and Waste Strategy. The 25 year plan that sets out how it will preserve our stock of material resources by minimising waste, promoting resource efficiency and moving towards a circular economy.
In addition, major retailers are focusing on eradicating 'hard to recycle' plastics that include PVC from their stores to promote resource efficiency which is why all eco-cards are easy to recycle whilst also delivering superb performance.
ECO-CARD

100% recyclable rigid polypropylene which is available in both 420 micron and 570 micron thicknesses.
ECO-CARD PLUS

100% recyclable polypropylene card has ultra smooth edges and extra rigidity. Developed exclusively for eco-cards and available in 750 micron thickness.
SUSTAINABLE ECO-BOARD
Sustainable board solutions that are recyclable via kerbside paper recycling collections. Available in 300 micron, 640 micron and 790 micron thicknesses.
ECO-CARDS PRODUCTION WASTE IS RECYCLED

A leading UK based recycling facility recycles eco-cards production waste. The resulting recycled flaked plastic is used to make products for both the building and household industries.
100% RECYCLABLE ECO-CARDS
ECO-CARDS PRODUCTION WASTE IS RECYCLED
"Polypropylene is one of the most versatile and widely recycled polymers used today and is collected both from commercial and industrial waste streams and households via curbside collection. Once recycled, it has the widest range of secondary markets across multiple sectors.
Above all avoid use of degradable or compostable plastic materials, they don't always do what is claimed on the tin and furthermore will prove an existential threat to end markets for recycled plastics if they begin to flow into the mechanical recycling supply chain."